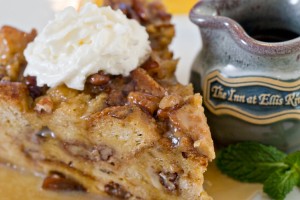 Spring temperatures mean sugaring has begun in the Mt. Washington Valley, so let's hope for lots of that sweet goodness from Black Mountain to top breakfast favorites at the inn. We're featuring a special Maple Package at the inn for March and April.
The New Hampshire Maple Producers will be hosting Maple Weekend March 24-25. That weekend you can visit the Crowthers at Black Mountain Sugar House here in Jackson to see where our syrup comes from and watch boiling if weather and sap cooperate (Saturday and Sunday 11 am – 4 pm). They'll have maple syrup, maple butter, maple coffee and baked goods for sale.
The Remick Museum Sugar House in Tamworth will be open Saturday March 23 (11 am -3 pm) demonstrating Native American, colonial and modern sugaring-off methods. You can sample maple syrup and sugar on snow, explore the sugarbush and Museum for $5 per person. Don't miss the sweetest season in the White Mountains!