Spring is right around the corner – a time of renewal. Springtime is a quiet time in the White Mountains but there is still plenty to do. In addition to the obvious – total relaxation – check out the following activities most popular in the spring here: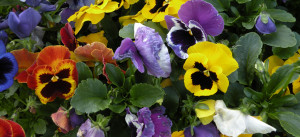 • Bird watching – if you enjoy the outdoors and the quiet, springtime is perfect for searching for a variety of birds in New Hampshire. April and May is when various birds make their way back to their summer home so a great opportunity to see them during this time. All you need is weather-appropriate clothing, binoculars and a book about birds and you're on your way! A good resource for information is NH Audubon
• Fishing – once the ice is gone from New Hampshire's lakes, ponds and rivers, the fish begin to feed therefore spring is a great time to go fishing. For more information on where to go and the rules/ regulations on fishing in New Hampshire take a look at New Hampshire Fish and Game
• Mountain Biking/ Road Cycling – with hundreds of miles of mountain biking trails and paved roads good for cycling plus beautiful views you can enjoy the outdoors for hours and enjoy a great fitness activity as well as sightseeing. Take one of the Inn at Ellis River's hiker's or gourmet picnic lunches with you to refuel on the way! For more information see NH Department of Transportation information.
• Visit the Waterfalls – the many waterfalls of New Hampshire are always a sight to see but in the spring, as the climate warms and the snow melts, the rushing water flows down. The waterfalls at this time are often at their best for viewing! Some waterfalls can be seen right from the road and others can be seen after short hikes which are on trails that are well-maintained so easy to move on. Some examples of roadside hikes are Flume and Silver Cascades (two of the Inn at Ellis River's 22 rooms are named after these). Some waterfalls after short hikes are Ripley Falls, The Basin and Sabbaday Falls (more Inn rooms' namesakes). For more information on New Hampshire's beautiful waterfalls see https://www.google.com/maps/d/viewer?mid=znUdFVNTvtf8.kLiuUuODmgiU. We have created a new lodging package for you to take advantage of too – So, Go Take a Hike!