GaGa's Lemon Gingerbread Bars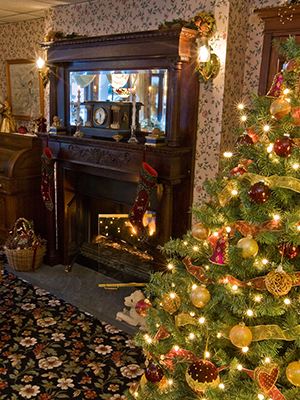 Christine adapted her grandmother's classic gingerbread bars to dress them up for the holiday season with lemon and candied ginger. Enjoy!
Ingredients for Gingerbread
2 cups all purpose flour
3 teaspoons ground ginger
2 teaspoons ground cinnamon
1 teaspoon ground nutmeg
1 teaspoon ground cloves
½ teaspoon baking soda
½ teaspoon salt
10 Tablespoons (1 1/4 sticks) unsalted butter
3/4 cup brown sugar (packed)
7 Tablespoons sugar
2 large eggs
1/4 cup unsulfured molasses
Ingredients for Frosting
6 ounces cream cheese
4 ounces (1 sticks) butter
2 2/3 cups confectioner's sugar
1/2 teaspoon natural lemon extract
2 teaspoons finely grated lemon rind
½ cup diced candied ginger
Directions
For Gingerbread: Preheat oven to 350 degrees F. and spray the bottom of a 13×9 pan with non-stick baking spray. Mix together the flour, spices, baking soda and salt in a medium bowl. Using an electric mixer beat together softened butter, brown sugar, and 3/8 cup (6 Tablespoons) sugar in a large bowl until light and fluffy. Beat in eggs, 1 at a time, then molasses. Add the dry ingredients to butter mixture and beat until blended. Spread evenly in prepared pan and sprinkle with remaining sugar. Bake gingerbread for about 22 minutes until golden brown and tester inserted in the center comes out clean. Cool completely in the pan on baking rack. NOTE: Bars can be made 2 days ahead. Store in a airtight container at room temperature.
For Frosting: Place softened cream cheese and butter in the bowl of an electric mixer. Beat together on medium speed until very light and creamy. With the mixer on low speed, gradually add the confectioner's sugar a cup at a time until smooth and the desired consistency. Blend in the grated lemon rind and natural lemon extract. Spread frosting over cooked gingerbread and sprinkle with finely diced candied ginger. When frosting is firm, cut into rectangular bars.