MARCH MAPLE MADNESS INN to INN TOUR: March 19, 2016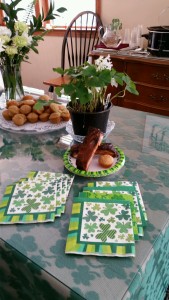 No one can get enough of that sweet maple, especially during maple sugaring season! Plan a weekend getaway March 18-20, 2016, to see how maple sap becomes liquid gold in the White Mountains and enjoy maple treats both sweet and savory. March Maple Madness is a self-guided inn-to-inn tour where you are charged with sampling all the maple delights offered by the nine participating inns in the Mt Washington Valley, see maple sugaring in action, join in some wacky fun with a scavenger hunt for prizes if you wish, and leave with maple recipes to sweeten your meals year round.
This 11th annual tour is March 19, 2016, 10:30 am to 5:00 pm.Joining in the tour are Maple Country Partners Ravenwood Curio Shoppe, Jackson, NH and Producers: Dindor/Ritger Residence, Josiah Bartlett School Sugar House, Notchland Sugarbush, Thorn Mountain Maple Sweets and Maple Sugar House in the 100 Acre Wood.  The Grand Prize package for the Maddening Scavenger Hunt includes a $160 certificate toward a two-night stay at one of the participating inns, dinner for two at The Notchland, a horse or carriage ride for two at The Farm by the River, and a basket of gifts contributed by the Inns and our Maple Country Partners – valued at over $300. On the tour there will be places, people, and things to visit, find, and retrieve. There will be opportunities for extra points on the Hunt as well. Ticket holders will also be asked to cast their votes for Best Maple treat and Best Seasonal Inn Decorations. We'll feature maple goodies morning, noon and night at the Inn! Your package includes:
Two nights lodging
Hearty country breakfasts and afternoon treats featuring the Inn's special maple recipes
Two tickets to the March Maple Madness Inn-to-Inn Tour
Maple Madness souvenir recipe collection and Inn-to-Inn tour map
A special treat from the Inn at Ellis River.
So enjoy our sweetest package ever! Two night package March 18 – March 20 is $339-$379 for classic rooms, $399-$419 for fireplace rooms, and $439-$559 for jetted tub rooms and suites. Stay an extra day for $99-$149 depending on room selection (all nights in same room only).
Can't wait for March? Try our award winning Maple Ribs from the 2015 March Maple Madness!