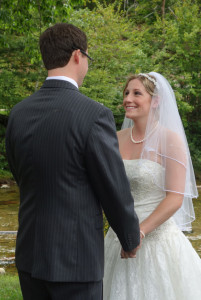 The Inn at Ellis River is the ideal romantic setting for your engagement, intimate wedding, elopement or honeymoon. The picturesque village of Jackson is known for scenic surroundings, cascading Jackson Falls waterfall, and the historic red covered bridge, named the "Honeymoon Bridge." This is a place where honeymooners would stop and steal a "Good Luck Kiss," a tradition that dates back to the 1800's.
Here at the Inn at Ellis River, we can arrange the perfect romantic event for you. There are several special romantic, elopement, wedding and honeymoon packages from which to choose, or we will help you design one especially for you. Just give us a call and we will be happy to help you with your plans!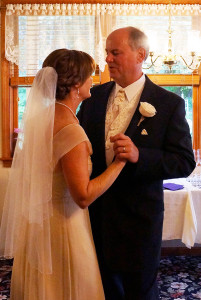 There is no waiting period for obtaining a marriage license in New Hampshire. Marriage licenses may be obtained at any town clerk's office and are valid for 90 days. Please note that very few town offices are open on Saturday, and that Jackson's office is not open on Fridays (but North Conway is). The following are the requirements to obtain a marriage license in New Hampshire:
Identification (i.e., Driver's License, Passport, or Birth Certificate)
$50.00 fee
If a second marriage, proof of dissolution or certified divorce decree with date of divorce
No blood tests are required
The inn is happy to provide contact information for several JPs in the Jackson area.