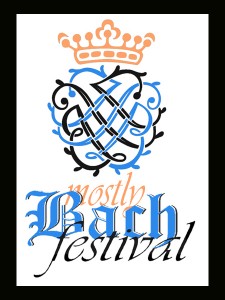 The White Mountains will be alive with the sound of music ~ Bach, Handel, Vivaldi, and fellow composers of the Baroque era ~ at the 24th annual Bach Festival. Book our 'Back to Bach' package that includes two tickets with our compliments to either the Saturday evening OR Sunday afternoon performance. The annual music festival features professional and amateur musicians performing both instrumental and choral works of Baroque masters ~ this year including Bach's "Christ lag in Todesbanden" and Handel's Messiah.
The Festival begins August 12, 2012, at 4 pm with an Organ Recital featuring Ray Cornils, Municipal Organist from Portland Maine, who will perform on the newly restored 1984 Moller Pipe Organ at the First Church of Christ, Congregational, in North Conway, NH. The concert will feature works by J.S. Bach and contemporaries Buxtehude and Handel. Tickets range from $10-$25 and are available at the door.
Programs August 24, 25, and 26, 2012, will feature vocal and instrumental soloists, and the Bach Festival Orchestra and Chorus. These performances will be at the Leura Hill Eastman Performing Arts Center, Fryeburg Academy, Fryeburg, ME, just a short distance from North Conway and Jackson.
Friday, August 24, at 8 pm is a Special Family Night ~ "Bach to the Future" featuring Ray Cornils as Herr Bach in a light-hearted program introducing " Un-stuffify" Bach.
Saturday, August 25, at 7:30 pm is a more traditional program featuring Robert Lehmann, conductor, Zoia Bologovsky, violin, Debby Dabczynski, cello, and Barbara Prugh, trumpet. . Works to be performed include: Arcangelo Corelli's Concerto Grosso in C minor, Op. 6, No. 3, Antonio Vivaldi's Concerto for two violins in A minor Op. 3, No. 8, RV 522, and three works by J.S. Bach: Cantata No. 51 "Jauchzet Gott in allen Landen", Orchestral Suite No. 3 BWV 1068, D Major, and Cantata No. 4, "Christ lag in Todesbanden".
Sunday, August 26, at 4 pm concludes the Festival with a performance of G .F. Handel's Messiah featuring Julianne Gearhart, soprano, Emily Marvosh, contralto, George Eisenhauer, tenor, John D. Adams, bass, and the Festival Orchestra and Chorus. Robert Lehmann is the conductor and Paul McGovern the chorus master.
So don't let August slip away before you book your 'Back to Bach' package for some great music in the White Mountains. If you wish tickets for other performances as well, those for 'Bach to the Future' are $10 for adults and those for the Saturday and Sunday concerts are $20 each for adults. For full program details, please visit the Festival's website.