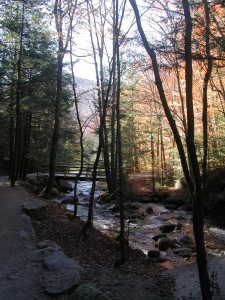 As this holiday season approaches, all of us at the Inn at Ellis River are thankful for many things, especially the wonderful guests we host throughout the year.
We look forward to the first snowfall and the chance to enjoy all the wonderful outdoor sports from downhill and xc skiing to snowshoeing and snowmobiling, or the romance of a horse drawn sleigh ride on a cold winter's evening. We are thankful that we can return to a cozy fire, a warm drink, and afternoon cookies, of course! We enjoy the the beauty that surrounds us throughout the year, but especially when Mt. Washington and all the Presidentials are truly the 'White Mountains', whether snowflakes are falling gently through the air, or it is a crisp bluebird day to enjoy Jackson's mountain vistas.
So from all of us at the Inn, we thank you for being our guests, and allowing us to share our special place with you. Happy Thanksgiving from Lyn and Frank, Christine, Peter and Tamara, Christie, Tini, and Autumn.