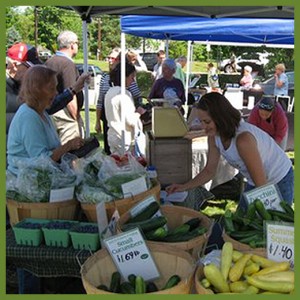 Summer breakfasts at the Inn at Ellis River feature the bounty of local farms near Jackson and North Conway. Our breakfast bonanza of strawberries from Schartner's Farm on West Side Road is ending, but blueberries are ripe for the picking at Berry Knoll Farm in Eaton, NH. You can pick blueberries and currants from late July until late August, and gooseberries through the beginning of August. Hours are from sun-up to sun-down every day.If you're not sure what to make with the berries you pick, Berry Knoll offers lots of recipes on their web site. Saturdays until Columbus Day Weekend, Farmer's Markets are open right here in Jackson village (9 a.m. to 1 p.m.), and in North Conway on the grounds of the North Conway Community Center from 9 a.m. to 2 p.m.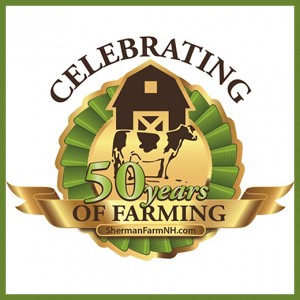 Any day of the week, don't miss the chance to visit the retail stands of Sherman Farm and Weston's Farm, both of which practice sustainable agriculture. Sherman Farm, on the East Conway Road, has acreage in both New Hampshire and Maine. Celebrating 50 years of farming, it is operated by three generations of family with the fourth waiting in the wings. Originally a dairy farm, their seasonal crops now include tomatoes, cucumbers, peppers, sweet corn, lettuces, and melons. A flower cutting garden is open from August until frost. Their farm stand also offers their grass-fed beef, milk, homemade baked goods, and prepared meals and salads. It is open every day (in season) from 9:00 am until 6:30 pm. In the fall, you can choose your pumpkins and visit their corn maize from September 26 to late October.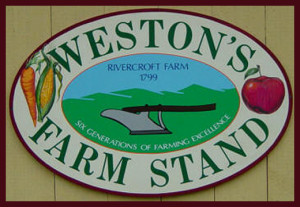 The nearby Weston's Farm, just across the Saco River in Fryeburg, Maine, is a seven generation family farm founded in 1799, that is on the U.S. Registry of Historic Places. Over 1,000 acres are under production in vegetable crops, hay, timber, maple sugarbush, and future Christmas trees. In addition to a wide variety of produce, their farm stand offers baked goods, jams, jellies, and honey, cheese, milk, and eggs. Stop by any day mid-May until Christmas Eve from 9:00 am until 6:00 pm (6:30 pm in summer). Flower cutting gardens are open in late summer and early fall. The public beach at the edge of the Saco River is just a short walk from the farm stand. Check the Inn at Ellis River blog in future weeks for more suggestions about places to enjoy local foods and beverages in New Hampshire's Mount Washington Valley.