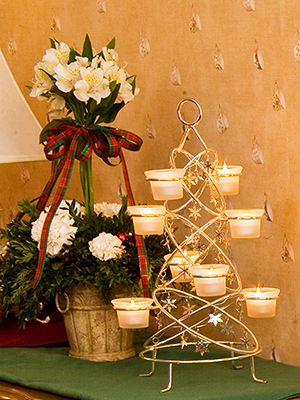 These shortbread cookies are loaded with almonds, cranberries, apricots and chocolate ~  your dreams will have visions of them and not sugarplums in your head each holiday season!
Ingredients
1 pound (4 sticks) unsalted butter, softened
2 cups sugar
1 teaspoon pure almond extract
1 Tablespoon pure vanilla extract
3 cups all purpose flour
1 1/3 cups slivered almonds, toasted
1 1/3 cups bittersweet chocolate chips (60%)
2/3 cup dried apricots, diced
2/3 cup dried cranberries
6-8 ounces bittersweet chocolate
Directions
Preheat oven to 350 degrees F. Cream butter and sugar together in the bowl of an electric mixer until mixture is light and fluffy. Add almond and vanilla extracts, then flour. Mix just until blended, then stir in almonds, chocolate chips, dried apricots, and cranberries. Do not overmix – dough will be stiff. Using a cookie scoop, shape dough into approximately 1 ½ inch balls and place on parchment lined baking sheet about two inches apart. Cover the bottom of a glass with plastic wrap, and press tops of cookie balls until they are about ½ inch thick. Bake cookies for about 15-17 minutes or until just beginning to turn light brown at the edges. Transfer cookies to cooling rack. When cookies are completely cool, gently melt bittersweet chocolate over a double boiler or in microwave at low power. Dip one edge of each cookie in the melted chocolate and place on parchment lined pan while chocolate hardens. If preferred, drizzle melted chocolate over cookies rather than dipping the edges.